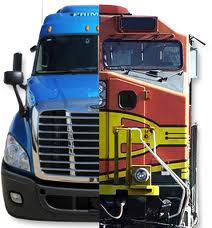 Comments on the Weekly Intermodal Rate Charts:
Domestic intermodal spot rates are:
Up 0.2% from last week.
Down 7.0% from 90 days ago.
Up 21.1% from prior year.
Domestic intermodal spot rate index held relatively steady this week. Many of the key outbound Dallas lanes experienced low teen increases.
As the charts indicate below, the domestic intermodal spot rates remain in flux and at their highest levels since the 4th quarter 2014 peak season.
Diesel Fuel Comments:
The EIA reported average diesel fuel price of $3.063 per gallon this week, which is a $0.023 decrease from the prior week.
The price per gallon is up $0.498 or 19.4% higher from the same period last year.
Oil pushed above $60 a barrel for the fist time in two weeks. WTI and Brent are trading this morning in the range of $61.10 and $64.30, respectively. This is roughly $2.00 ahead of last week's prices.
The most recent projection by the EIA for diesel and oil prices were published on February 6, 2018. In the report, diesel is projected to average $2.91 in calendar year 2018, which is an increase over the $2.83 projection issued in November 2017.
The full spreadsheet of the historical weekly price moves of diesel full can be found at https://www.eia.gov/petroleum/gasdiesel/.
Graphs listed below include:
53' Domestic

Intermodal

Price Index & Diesel Fuel Prices
Price Changes in 53' Domestic

Intermodal

Pricing & Diesel - 1/1/2013 Baseline
Rolling 52 Year-over-Year Comparison - 53' Domestic

Intermodal

and Diesel Fuel Prices

Rolling 52 Year-over-Year % Change - 53' Domestic

Intermodal

and Diesel Fuel Prices
For more on 53' domestic intermodal, truckload and managed transportation services, please sign-up for our weekly blogs and visit the InTek Freight and Logistics website.
Follow InTek Freight & Logistics:
Proud Members of:
Other Recognition and Certifications:
InTek Freight & Logistics is an agent of