Understanding Intermodal & Truckload Spot Market Pricing
Intermodal | Logistics Industry Information | spot rates | freight spot rates | intermodal spot rates
There is so much that go into contract and spot rates and we're here to help shippers navigate the waters to their benefit
.
The classic definition of a freight rate is a "price charged by a transportation carrier for moving an item or items from point A to point B. Actual amount charged varies based on weight, commodity and distance traveled."
Based on the above definition, one could easily surmise that spot freight rates would be consistent year round, but that would be very wrong. The spot freight rate market is all about the "law of supply and demand".
Most, if not all of us, have heard of Adam Smith, often touted as the world's first free-market capitalist. Mr. Smith is largely credited with defining and creating the laissez-faire philosophy of an "invisible hand" economy, which he used to develop his theory of the Law of Supply and Demand. The Law of Supply and Demand is an economic theory that states price is determined by the interaction of supply and demand: an increase in supply will lower prices if not accompanied by increased demand, and an increase in demand will raise prices unless accompanied by increased supply. It concludes that in a competitive market, the unit price for particular goods or services, will vary until it settles at a point where the quantity demanded will equal the quantity supplied, resulting in economic equilibrium for price and quantity transacted. So, how does this relate to rates and pricing in the transportation business you ask? Please read on.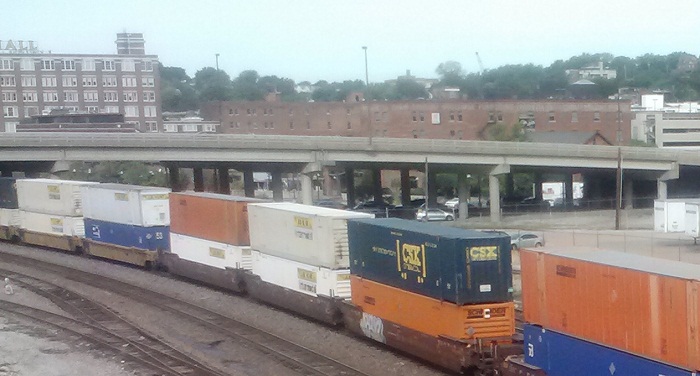 Spot rates are defined as the price quoted for immediate settlement on a commodity, or in our case a service. The spot rate is based on the value of an asset (equipment) at the moment of settlement, which is just a fancy way of saying pricing is based on whether there is an excess or shortage of containers in the market and lane at a set point in time. By definition, spot rates change frequently and sometimes dramatically.
To help shippers get their heads around spot rates and the future impact of spot rates to their business, InTek developed an intermodal spot rate index, with the Journal of Commerce that tracks intermodal spot rates on a weekly basis. While InTek tracks the spot rates on a weekly basis, the truth of the matter is spot rates can change hourly. With rates changing so quickly, prices become a source of frustration in the full truckload and intermodal industry, as shippers feel very little control in their process, as their budgetary prices and available capacity is thrown out the door. As the IMC (Intermodal Marketing Company) in the middle of the transaction, we too have difficulty getting our operational head around the fact that a rate quoted from Point A to Point B today may be very different tomorrow, then having to convey the change to shippers that did not book the freight when the spot rate was called into the operational team. In other words, if you like the rate that is quoted, then take it then. Fewer pieces of equipment with excess demand equals a higher rate and conversely excess equipment with lower demand equals a lower rate, and as I have discovered, the fluctuation in equipment can happen within days or even hours of an initial rate quotation. A vexing situation indeed and seemingly out of our control.
So, with all the above in mind, is there a way to add some consistency and control regarding pricing and rates in the transportation and intermodal industry? Can we actually break the "law" of supply and demand in order to make our professional lives more uniform and steady?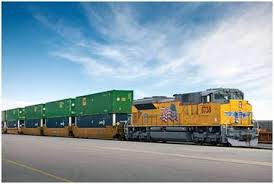 We submit to you that the answer to the first question is "Yes We Can", and the answer to the second question is "No We Can't". Here is how we do it. We can't necessarily break the law, but what we can do is to use it to our advantage. The supplier of equipment is subject to the same dynamics that we're subject to, namely supply and demand. If we can offer the "supplier" a consistent "demand" and offer a fair (market) rate that can be agreed upon for a specific length of time, then we have come a long way towards regular and stable rates which makes it easier to budget for. It can become a near perfect situation – the supplier is happy because they know what revenue their equipment is generating for a specified time frame and the shipper is happy because they now have a known and consistent rate. Dare I say "Nirvana?"
If interested in learning more about spot and contract rates, please read the other two blogs below:
As always, thanks for reading and following our weekly blogs. Hopefully you found this one to be helpful. For more information on intermodal, whether operational or market questions, please subscribe to our blogs and visit us at www.intekfreight-logistics.com
InTek Freight and Logistics built its business helping shippers convert their truckload lanes to 53' domestic intermodal. In some situations, InTek also utilizes ocean 20', 40' and 45' containers, as part of its domestic re-positioning program to help shippers convert their truckload traffic. Fill out the below to talk more.
Follow InTek Freight & Logistics: